Welcome to the WNY School of Hockey!
Developmental Camp For All Ages and Skill Levels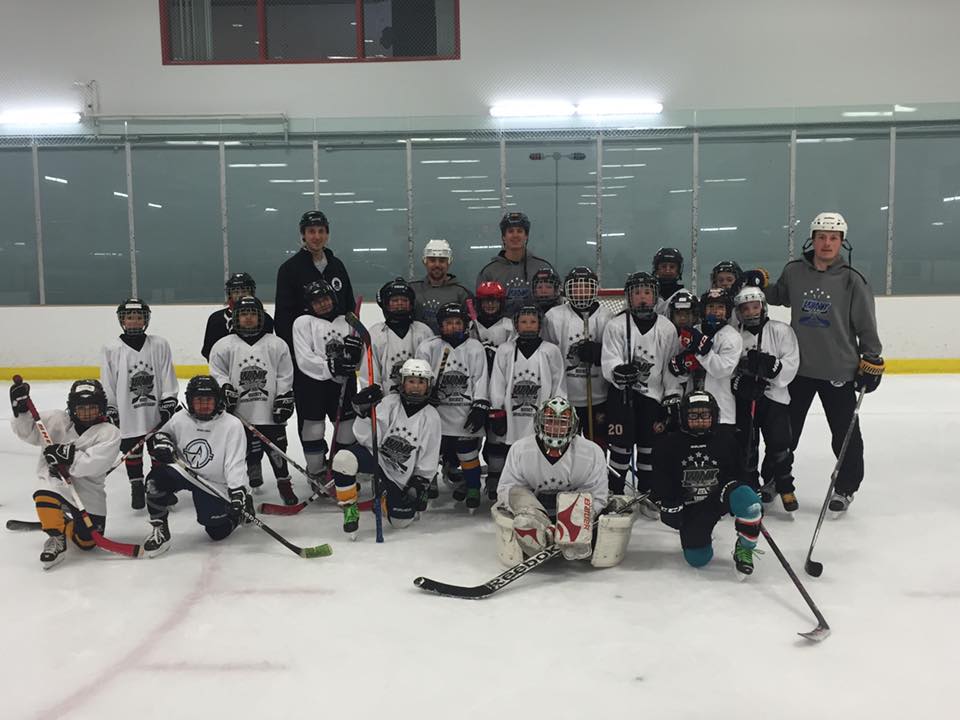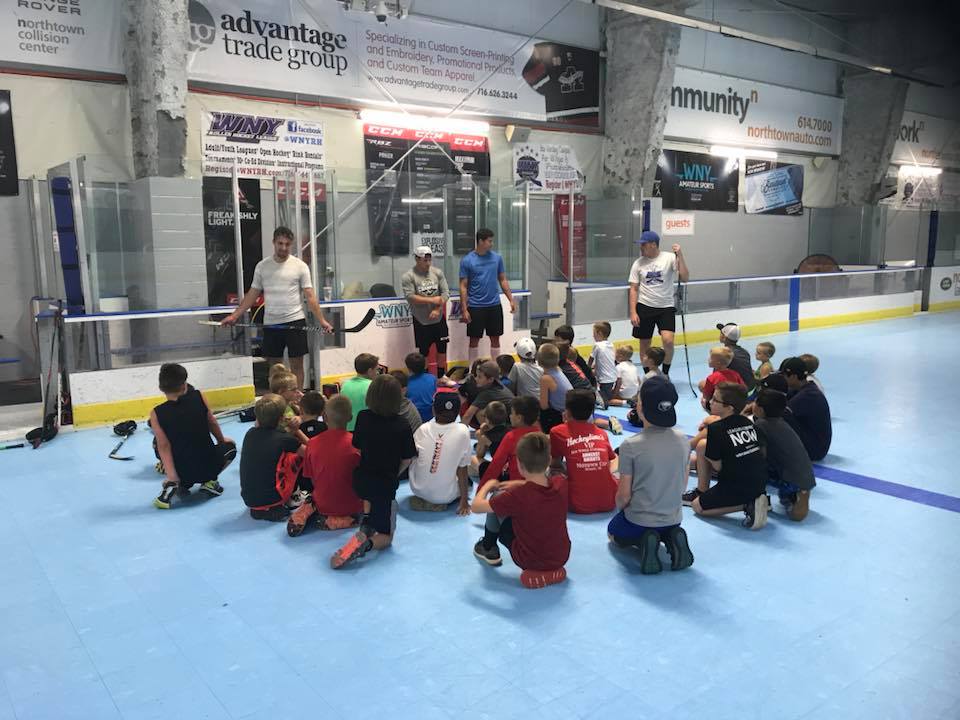 Join our 2019 Camps!
Camp #1 - 
Spring Development Camp: 
Tuesday/Thursday Evenings
Begins April 16th
Ends June 6th
15 Ice Session, tee shirt, jersey, water bottle
Cost - $460/Early Bird $420
Group Rate - $385 minimum 5 players
Camp #2 - Summer Development Program
Skating and Skills Camp 
Begins August 5th
Ends August 9th
Drop Off - 245pm
1 Dryland session - 3:00pm

1 Ice session per day - 4:15pm
Pick up - 515pm
10 hours of hockey instruction during week
Cost - $210/Early Bird $180
Camp #3 -
After School Clinic 
Begins September 10th
Ends October 29th
8 Ice Sessions every Tuesday 
Cost - $210/Early Bird $180
---
Development Camp for ALL Ages and Skill Levels!
Highly skilled and accomplished instructors dedicated to passing on their knowledge!
* No refunds will be issued so please be sure before you register!
Contact Information
Our Camps Offers:
Edges/Balance
Speed Training
Checking Techniques
Puck Control
Small Area Games
Defensive techniques
Coaching to improve skills and developing muscle memory
Positioning
And Much More!
Connect with us:
Developmental Camp For All Ages and Skill Levels

Our school has something to offer players of all ages and skill levels emphasizing each players ability to maximize their potential both on and off the rink.  We love the game of hockey and want to help any kid or parent that is willing to give us the chance to make your child a stronger player.  Our focus is to make your child a better player, physically + mentally and it means a lot to us to see the results!
Why choose our camp?
 It is no secret that the game of hockey itself has evolved over the last 10 years, and with it, so has the face. The generation gap among the professional hockey scene has certainly shortened, geared more towards the younger, faster, fancier player, and that's what we at WNY School of Hockey offer. Our camps and clinics are run by todays generation of players; those that are grinding their way through the amateur scene determined to make it in the big leagues. Our coaches are playing todays game, living todays game, day in and day out taking the mental reps necessary to build an all around stellar player, and it's that, that sets the WNY School of Hockey apart from our competition. Our pledge is to teach both the physical and mental toughness of the game, all while creating a fun and inviting atmosphere. Simply stated, we are TODAYS game!
What type of skill training does the WNY School of Hockey emphasize?
The WNY School of Hockey coaches train players in the areas of skating, puck control, shooting, stick-handling, one-on-one battles, and using the body. In addition to skills training we will emphasize the importance of the mental aspect behind the game including dealing with the highs and lows of the game, always staying one step ahead of their opponents, and how to be leaders on and off the ice.
At the WNY School of Hockey, our instructors ensure all players are performing the skills correctly so they can execute these abilities to the fullest during game time situations.
Mission Statement
The foundation of the WNY School of Hockey is built on the basis of passion, motivation, and hard work. Our team of highly skilled professionals strives to provide kids of all ages and skill level, with a positive framework for success, self-enhancement, and maturation through both instruction and supportive nurturing. With an emphasis on teamwork, the WNY School of Hockey provides not only skill development, but also character development applicable to all aspects of the kids growing process, while maintaining a fun and exciting, yet challenging environment.



Videos
Valuable defensive lessons
Posted by WNY School of Hockey on Wednesday, August 19, 2015


(function(d, s, id) { var js, fjs = d.getElementsByTagName(s)[0]; if (d.getElementById(id)) return; js = d.createElement(s); js.id = id; js.src = "//connect.facebook.net/en_US/sdk.js#xfbml=1&version=v2.3"; fjs.parentNode.insertBefore(js, fjs);}(document, 'script', 'facebook-jssdk'));Union College defensive superstar Nick Desimone teaches some stick on puck techniquesPosted by WNY School of Hockey on Wednesday, August 19, 2015